Full Range of Fiber Cables and Fiber Accessories
Armored cable can be used for rodent protection in direct burial if required. This cable is non-gel filled and can also be used in aerial applications. The armor can be removed leaving the inner cable suitable for any indoor/outdoor use
Cisco

Routers Switches Access Servers Secuirty IP Telephony Content Optical Networking Wireless MGX BPX IGX Legacy products Accessories.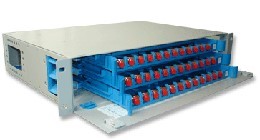 Fiber Optic ODF
We supply the fiber optic ODF unit that are 19 inch standard frames with modular design, these optical distribution frames are used for fiber optic splicing protection and management. These rack mount optical distribution frames are with built in sliding type distribution modules each of which are with reliable positioning devices. They are flexible to install and easy to operate and maintain.
LINKSYS

Create a powerful wirless network in your home.Share your Internet connection and link computer,prints, and enterainment devices.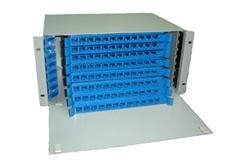 96 Port Fiber Optic ODF
We offer single mode and mutlimode SC fiber optic patch cables, SC-LC,SC-ST,SC-FC,SC-MU,SCMT-RJ,SC-E2000,etc types custom design SC fiber optic cable assemblies. SC fiber cable is one of the earliest stype and one of the most commonly used fiber optic cable, Just as its name suggests, SFP plus is an upgraded version of the small form pluggable transceivers. SFP plus target at the application of 10Gbps Ethernet and 8.5Gbps Fibre channel, it is with more compact size and measurement than former X2, Xenpak and XFP, this enable SFP plus suitable for more dense installations.
internal Cable Structure and Color Coding Inside the ethernet cable, there are 8 color coded wires. These wires are twisted into 4 pairs of wires, each pair has a common color theme.